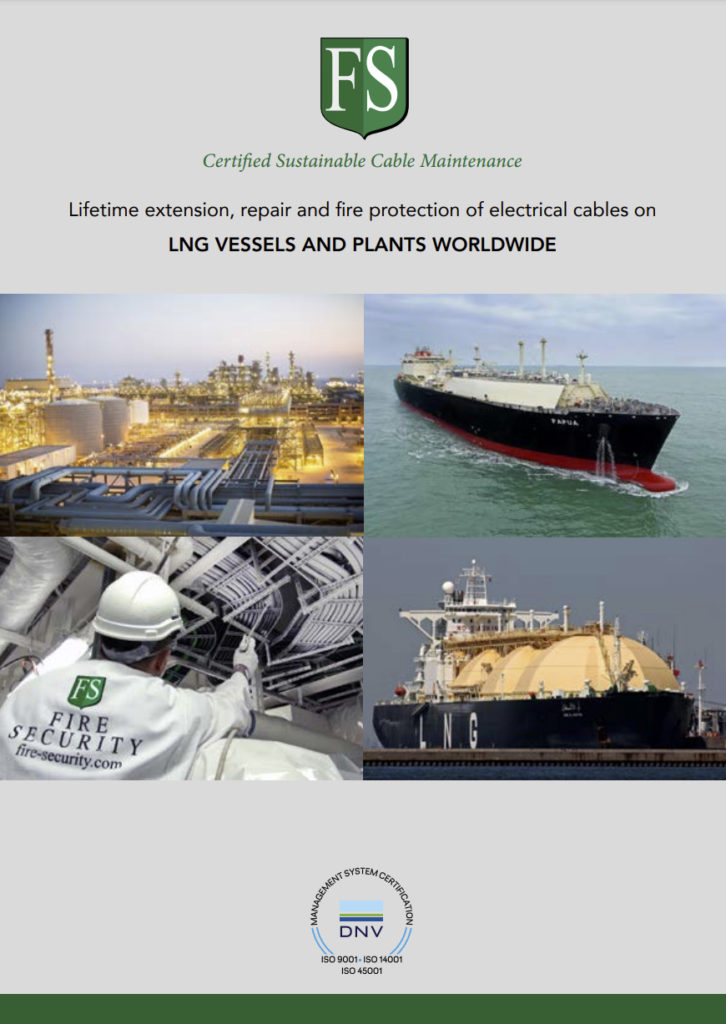 Fire Security Middle East oversees the LNG sector at Fire Security. More than twenty LNG carriers have been up-graded since 2015 ranging from MOSS type, Q-Flex, Q-Max, and conventional LNG carriers.
Fire Security Middle East delivers turnkey projects globally, with riding crews on passage or during your dry-docking cycle and we remain available to conduct surveys of your cables anywhere in the world.
Fire Security's environmentally friendly systems for cable repair and fire protection significantly extend the life of cables and therefore eliminate resource-intensive replacement of cables.
Fire protection and life extension of electrical cables on LNG vessels and plants