Why Non-disruptive Cable Repair
FS cable repair procedures are tested and approved. We deliver a turnkey solution that avoids operation shutdown, removes the costly need for cable replacements, and halts the spread of further damages. Rejuvenated cables continue their operation with a warranty backed application.​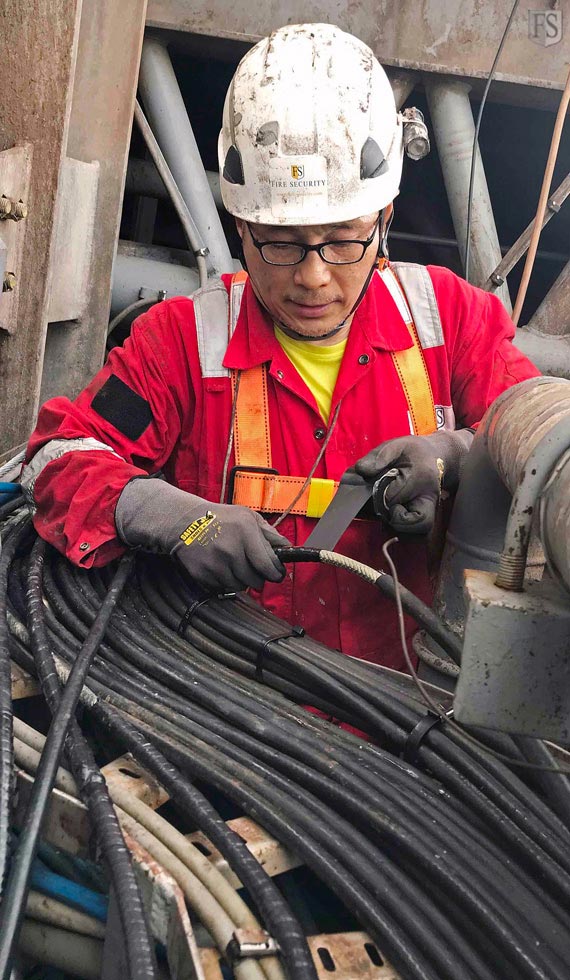 We conduct cable repairs and upgrades while the cable is energized when safe and practical, meaning production shutdown is often not required.
The repaired cables will be fully restored as well as upgraded to withstand the environmental issue which originally damaged the cable in addition to fire-technically upgrading the properties of the cables.
Cables damaged by UV exposure, Oils & Chemicals, Mud, and Ozone become a safety hazard and this is where the FS repair and coating solution is very cost-efficient. FS rebuilds and repairs the outer sheath and armor and then the coating creates a protective new outer layer restoring and upgrading the cable's insulation properties.
VIDEO:
 Cable repair, cable life extension, and fire protection for industrial plants.