During the years Fire Security has provided cable fire protection on hundreds of ships, oil rigs, petroleum refineries, power plants, cement factories, buildings, and more.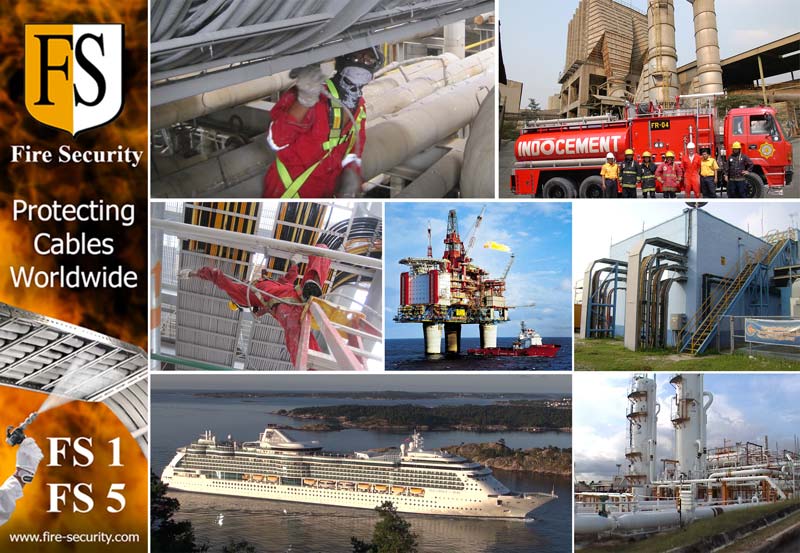 FS cable coatings with a 10-year product performance warranty have been developed to prevent fire damage on electrical cables, cable trays, and cable penetrations and are among the most economical and maintenance-free ways to protect cables from a fire in high-density cable areas.
Our FS1 Cable Coating is a water-based, intumescent coating for ultimate fire protection for indoor use on ships and buildings. During a fire, the intumescent coating expands up to 100 times its thickness, forming insulation for the electrical cable.
The FS5 Cable Coating is used for repair and fire protection of electrical cables through ablation. The ablative coating consumes energy during a fire, thus keeping the surface underneath relatively cool. The waterproof FS5 cable coating is used mainly for outdoor installations and will also protect cables from environmental damage.
Fire Security has offices and representatives worldwide, see our contact page.