Message from Fire Security's Chairman.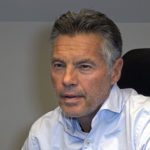 I have instructed physical meetings to be minimized and the use of online communication and collaboration tools to ensure that all our employees and external partners comply with current regulatory restrictions whilst developing future business and servicing existing obligations.
In the case of our critical ongoing site activities both on and offshore, each situation is being continuously risk assessed based on the latest updates and policies from all stakeholders, be they regulatory or client-driven.
All Fire Security employees residing or having transited in areas where quarantine measures are applied have been instructed to observe quarantine measures stringently. Still, our critical work does continue within this framework with the priority of protecting our employees and external partners and minimizing  any risk that could affect their or others health whilst continuing to deliver to the standard that Fire Security stakeholders expect.
I wish you continued good health. Stay safe.

Ole Tom Eidjord
Fire Security's chairman
For inquires, please see our contact page