Safety projects and activities from April to June 2018.
Upgrading of cables for Bahrain Steel.
Cable protection for ALBA – Aluminium Bahrain.
Repair and upgrade of cables in Dubai.
Fire protection project on a cruise ship in Italy.
Cable inspection at a gas plant in Australia.
Gulf of Mexico – conversion project for Transocean.
Cable fire protection on MOL gas tanker.
Steven Chong at safety training in Indonesia.
Meeting with Nargis Petroleum in Malaysia.
Working with Petronas in Malaysia, Myanmar, Sudan.
Cable fire protection job on Jackup rig in Singapore.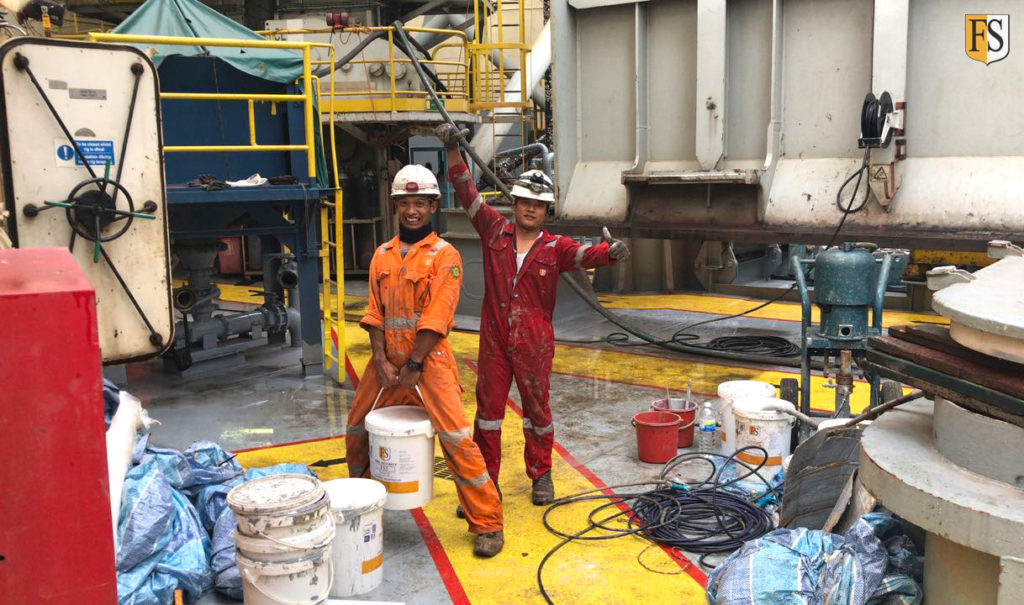 June 25: Our Indonesian crew has just finished a two weeks cable protection job on Jackup rig Maersk Completer in Singapore. In picture Supriyono and Arianto. Paul Filby and Steven Chong were project managers on this job.
Working with Shell around the world.
Working with Celebrity Cruises in France.
Cable survey on Maersk rig in Singapore.
Cable survey by our agent for North Sumatra.
Cable survey offshore Louisiana USA.
FS chairman at work in Abu Dhabi.
FS Middle East application team in EGYPT.
Fire protection for Norwegian Cruise Line.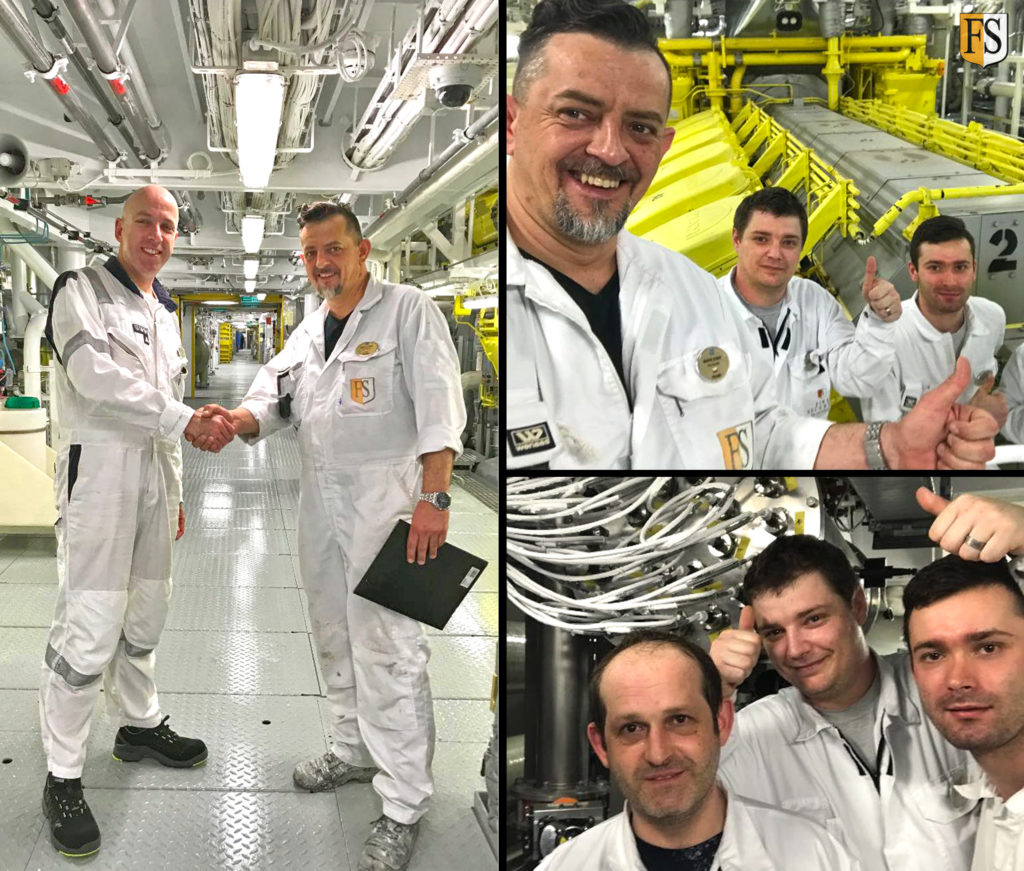 May 8: "It is a privilege for Norwegian Cruise Line to have Fire Security performing cable fire protection on our new cruise ship Norwegian Bliss", says technician James Owen (left) to Marek Bober who is in charge of the application crew.
Some clients are cruising Norwegian waters.
Cable survey at a cement plant in Central Java.
Cable survey at a textile mill in West Java.
Visiting Myanmar with Norwegian Energy Partners.
Visiting Brunei Shell Petroleum's oil and gas HQ.