Fire protection projects, cable surveys and other activities from July to September 2018.
Cables Are Everywhere – and So Are We – In All Industries!
Electrical cables are the nerve system of your business, whether you run a melting plant, power plant, refinery, oil-rig, hotel, hospital, a cruise ship or a tanker. We repair damaged cables to keep the operation running and protect cables from environmental damage and fire to save assets, protect your business, and save lives.
Cable survey at Pulp and Paper plant in Indonesia.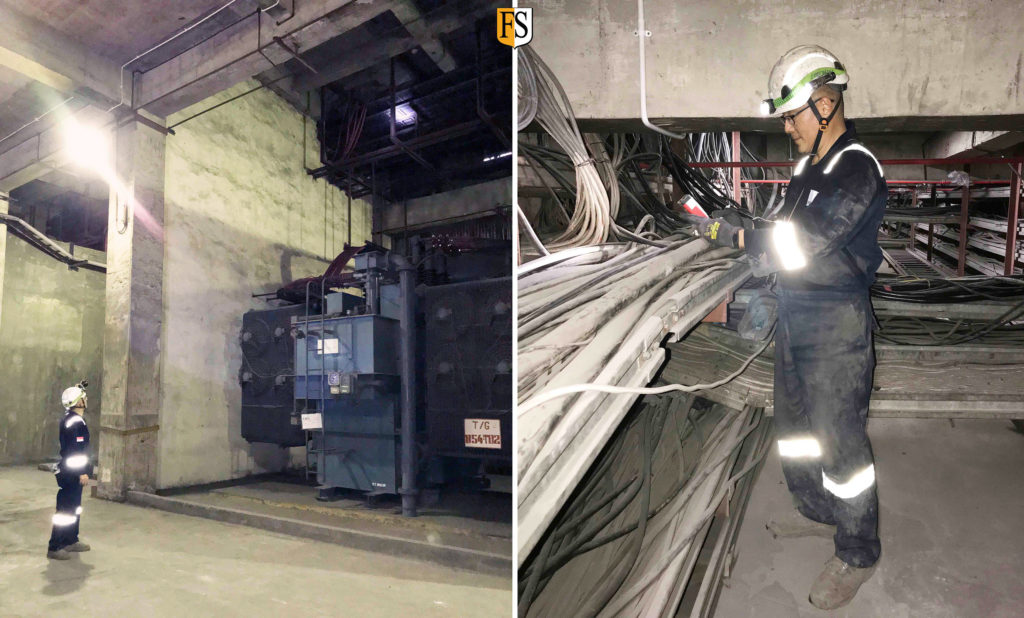 July 3 – Steven Chong, Project Supervisor at Fire Security Asia-Pacific surveying various areas in the plant to offer a solution to fire protection of electric cables. When cable trays are overfilled, excessive heat build-up in and around live conductors. This can cause the insulation to break down, leading to potential shock hazards of fires.
Fire protection in underground cable tunnels.
Cable repair life extension on the offshore platform.
Industrial cable fire protection in South Korea.
Fire protection on Equinor's new offshore platform.
Recertification onboard Carnival Fascination.
Fire Security Middle East and Managing Partner Jesper Rexen celebrate 15 years in business.
DNV-GL approved cable repair in Singapore.
Cable life extension for Brunei Shell Petroleum.
Participating at Maintenance Exhibition in Tokyo.
Repair and life extension of HV cables in Indonesia.
Recertification of cable fire protection on a cruise ship
Visiting oil & gas operators in Australia.
Meeting with Petronas oil & gas in Malaysia.
Fireproofing in Alaska for Holland America Line.
Fire Security providing better Safety at Sea.
Cables are Everywhere – and So are We – Offshore-Onshore.
We use our FS1 intumescent coating for interior use and FS5 ablative coating for both exterior and interior use. Our cable coating systems will guarantee that your cables will function properly under fire and be reusable afterward. By protecting cables and cable trays we also contribute to reducing the risk of structural damage and loss of lives.