Fire Security is a Norwegian company offering cable life extension, repair, and fire protection of electrical cables for the oil & gas industry worldwide. We conduct turnkey projects for an extensive client base both onshore and offshore, including rigs, FPSO, LNG vessels and petrochemical refineries.
Our clients each have their unique requirements for high-quality productsand a professional delivery with a minimum of interruption to their operations. Fire Security's coating systems have obtained type approval certificates from the world's leading international classification societies.
It all started in 1986.
In 1986 a hotel in my hometown in Norway had a fire where 14 people died, 12 due to toxic smoke from electrical cables. This drove me to start a company to prevent such tragic but avoidable consequences.
Nearly 35 years on I am proud to say that Fire Security is now the world leader in specialist fire protection, life extension and repair of electrical cables.
We are unique in that we are both the manufacturer and turnkey applicator. We do not supply our products to anyone else, allowing us to keep a tight control on our quality. Starting with an inspection we identify your problems, suggest solutions along with a cost indication and deliver the work with our own highly skilled technicians. This process ends with a full documentation package including Completion Reports and Warranties – all backed up by our world class Type Approvals and Testing.
Adapting to environmental challenges is paramount to me. Fire Security products and systems are LEED compliant, non-toxic, solvent-free, phosphate-free and do not contain asbestos or any other substance identified as being cancerogenic. They release no poisonous and corrosive gases and smoke.
Fire Security's ability to preserve and extend the lifetime and functionality of existing cables without replacement results in less production and installation of new cables which has a positive impact on our global environment whilst saving our end users time and money.
Equally, our applications are typically done on live cables resulting in no loss of production or downtime to your operations.
Over the last 35 years Fire Security (Organization Chart) has protected thousands of assets worldwide. We will continue to evolve and improve our products and solutions to ensure that the ever changing and unique requirements of each of our end users for professional turnkey applications with minimum interruption to their operations continues to be met or exceeded.
Hope to see you on board.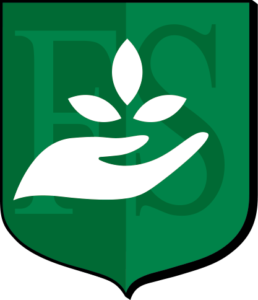 Environmental Management
Fire Security evidences our commitment to the environment through our DNV GL ISO 14001 environmental management systems certification, which provides assurances to our end users on how we consider and manage the environmental impact of all aspects of our business, services and products.
Fire Security products and systems are LEED compliant, non-toxic, solvent-free, phosphate-free, and do not contain asbestos or any other substance identified as being cancerogenic. They release no poisonous and corrosive gases and smoke. Read More